During the past several years the conversation around truck driver shortages has deepened once again. Motor carriers are looking for alternative solutions to common problems that will increase the quality of driving positions in an effort to recruit and retain qualified drivers. Although there are great strides being made in transforming and refining logistics, the aging population of drivers, the decrease in new drivers entering in to the market and the increase in demand for trucking are all combining to create a serious problem for our country.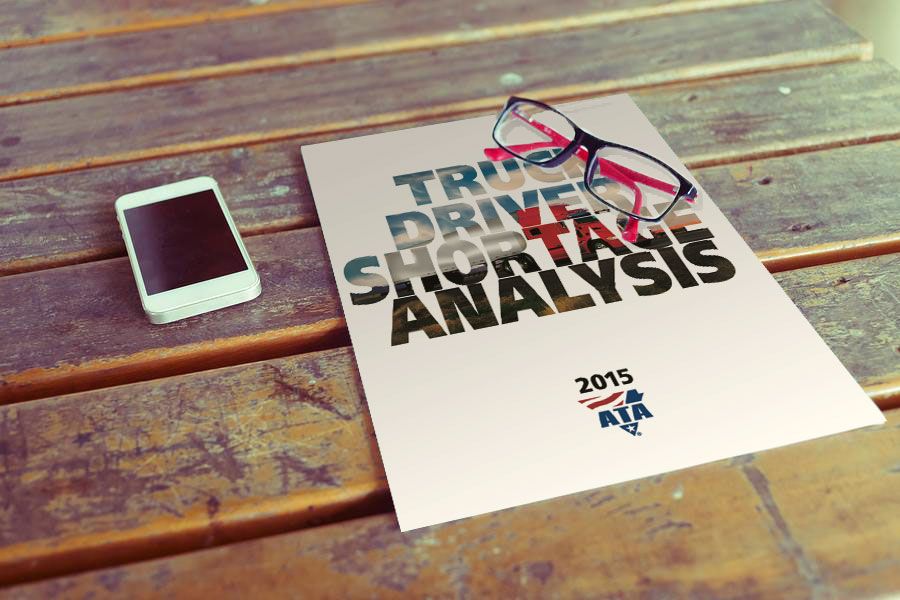 In 2015, the American Trucking Association (ATA) released a report on shortages in truck driver recruiting that cites a deficit of 48,000 drivers by the end of 2015 and an estimated 175,000 driver shortage by 2024.  Although this trend in driver deficits needs to be corrected there are many things a trucking company can do to increase driver retention and optimize their online recruiting funnels.
I've spent a great deal of time in the past 2 years traveling and speaking to heads of trucking at conventions and conferences about what can be done to solve frictional employment problems in the current population of qualified drivers.  There exists a tremendous opportunity for forward thinking trucking companies to capitalize on the shift to digital job applications and optimize their recruiting funnels before other trucking companies realize how much web traffic they are missing.  I first realized that there were increasing trends in driver searches when preparing to speak in Ohio at their 2014 trucking convention.
Steady Rising Trend in Truck Driver Job Searches
Online search through search engines such as Google and Bing have become a fast and efficient way to search for a career upgrade while stopped at a truck stop.  We've been able to identify through marketing campaigns the past couple years that the majority of qualified drivers are searching using mobile devices while they're at work.  There isn't "time" nor is it convenient to put on a shirt and tie and request applications in person anymore.  The currency of the job search is accurate and has timely information coupled with an easy user experience online.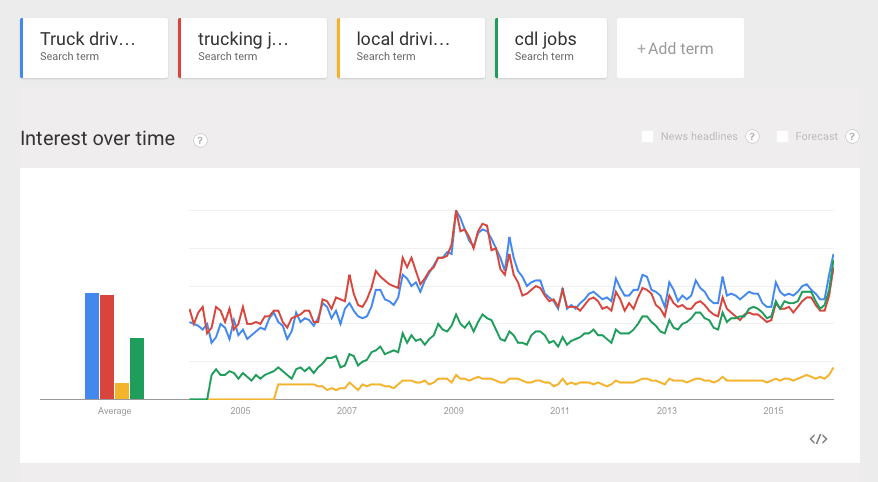 In the chart on the right, you see the trends of Google searches for four keywords or search phrases related to finding a trucking job. There is a steady rising trend in search volume except for the period from 2008 to 2011 where searches spiked.  The loss of jobs in that period of downturn caused an unusual number of job searches in those 2 years.  The past 4 years, searches have risen steadily and are now spiking again in the beginning of 2016.
This rise in search volume is not indicative of an influx of new drivers in the marketplace, but a representation of something economists call frictional unemployment.  Frictional unemployment refers to the natural turnover in an industry due to job searchers changing companies.  As qualified drivers search, the handheld internet device has proven to be the most convenient method.
As the CEO of a Marketing and Advertising Firm in Salt Lake City, Utah that specializes in solving challenges for small to medium trucking companies, I have spent a great deal of time evaluating the state of driver recruiting problems.  We find that there are a large number of trucking companies that undervalue their recruiting funnels online.  Because digital marketing and a strong web presence have not historically been a key to success in the trucking industry, many companies are several years behind current technology in mobile websites.  A complete and mobile optimized website with a well designed application process is the key to getting the attention of top drivers in 2016.  In order to help our clients understand the facets of a well designed recruiting funnel online we've created some internal tools for education and awareness.  We find that many of the intricate details of mobile websites and recruiting processes online are too complex and difficult to comprehend for recruiting managers at trucking companies.  It takes many years of study and investigation to really fully conceptualize a full online system.  In an effort to simplify the evaluation process we have create a few checkpoints and resources to decide if a site needs to be rebuilt, remodeled or lightly optimized.
2 Tools to Identify Common Problems in Online Application Funnels
Here are two quick ways to determine if your website or online factors are impending your ability to attract top quality talent in online Google and Bing searches.  On April 21, 2015 Google (and then subsequently Bing) tightened their rules about which sites will continue to appear on the mobile version of their search results.  As of that date they began showing a variation in search results on desktop (laptop and tablet) devices versus mobile devices.  You can effectively conduct the same search on each device and you will receive two separate lists of search results.   The position on those search results is one of the largest factors in determining who gets the most traffic to their website.  If a truck driver, on their mobile phone, searches on Google for the search "truck driving jobs" (average 30,500 searchers a month) they will see of list of trucking companies and job boards such as Indeed.com or Careerbuilder.com.  A trucking company's website only will have a chance to appear on mobile search results if they meet some criteria that is defined by the two tools described below:
Mobile Friendly Test Tool
Google has provided a new tool (2014) to test your website on a virtual mobile device.  It is simple to use and fairly easy to understand the results. You can find the link to the tool in our free tool section.  One of the most common problems it the lack of relevant content on the mobile version of sites. The tool will load your website with the image of a mobile device and will show you how Google views your page.   And, even further, many trucking companies don't have a current website that is optimize for mobile.  This tool provides a list of the elements that will need to be updated and fixed. We use this on each new client's website to determine where our time and efforts need to be focused.  If you drill down into specific problems you will see that it can get very technical so this is where you will need a professional firm.
Firetoss Search Ranking Site Scan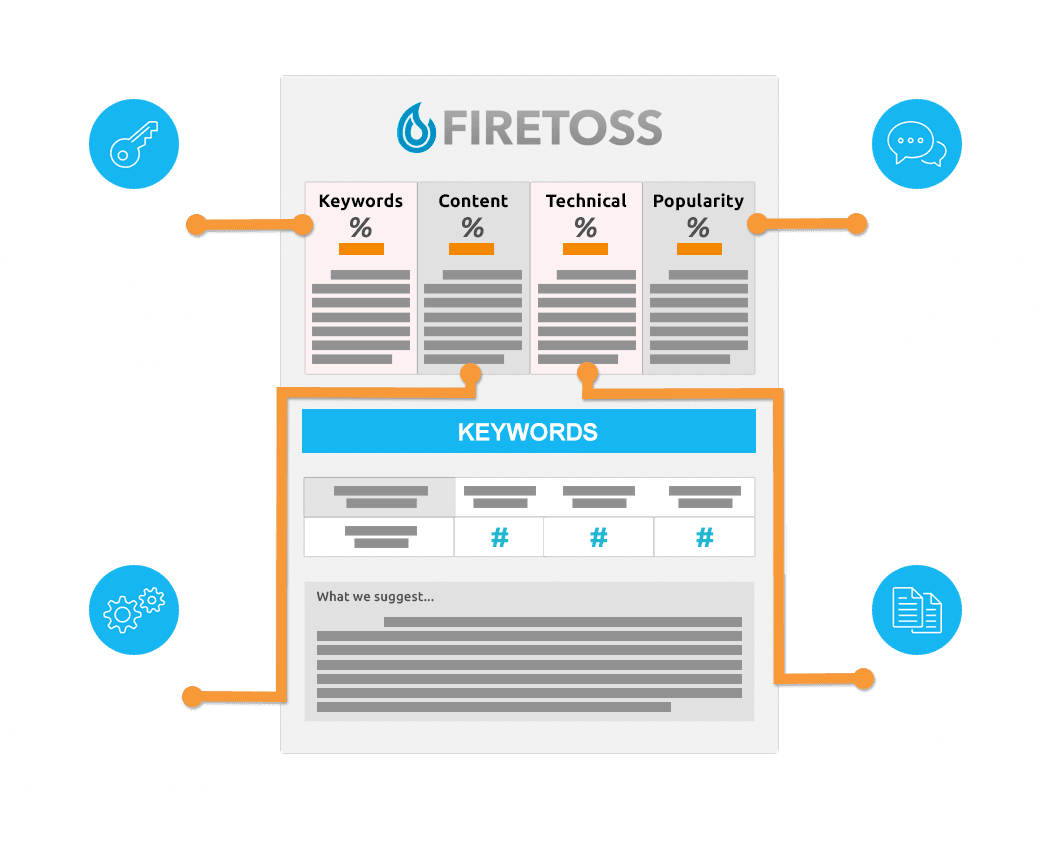 We provide a free resource that can also be found in our free tools section. The Firetoss Search Ranking Site Scan takes about 2 mins to run.  It will allow you to submit your web address or URL into our system and measure it against a particular search term.  This has extended value beyond driver recruiting.  You can use this tool to discover how you rank for any possible search on Google.  This system is linked to our internal software that runs a constant evaluation of over 400 factors related to websites and why they rank for searches on Google.  We have selected the top 20 factors and created this tool to quickly evaluate site rankings.
Once you submit your URL you can list a search term such as "truck driving jobs".  You should try to use a term that is defined by geography as well such as "truck driving jobs Austin, Texas".  This will allow the tool to identify your local competitors.  The results will show your website with a side by side comparison of your top two online threats.  Those threats may be job boards such as Indeed or they may be direct carrier competitors.
Summary
Although shortages in trucking are prevalent at the national level, there are a number of actions any single trucking company can take to capitalize on the frictional unemployment or transfer of active workforce through turnover.   Optimizing online funnels to provide the best experience to drivers as they evaluate companies and search for driving opportunities will increase your exposure and put you back in a position of dominance in the recruiting process.